Real Estate
Hegau Tower Singen
The Hegau Tower, designed by star architect Helmut Jahn, has been more than a company site for Upwind Holding since it opened in 2008. To mark the 10th anniversary of the tower, "a new phase is to begin".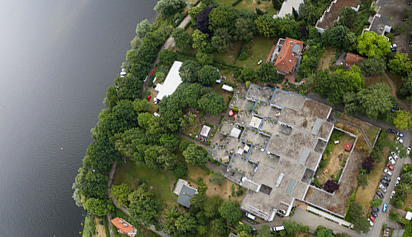 Kladow social services centre
The Vitanas Kladow is a fully inpatient residential facility, and offers 120 places for people with intellectual disabilities. The rooms have large terraces with a unique view of the Havel River. Upwind Holding owns the premises.